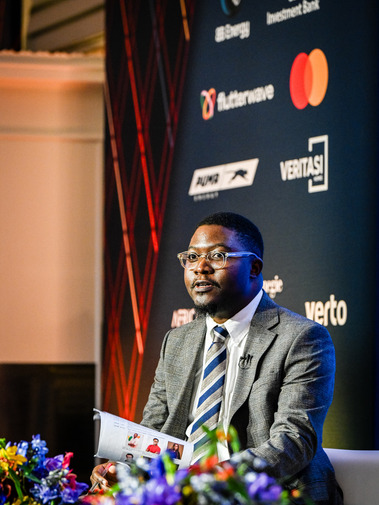 I am the FT's west and central Africa correspondent in Lagos covering politics, business and economics, foreign affairs, technology, and several points in between.
Before that I was the Mo Ibrahim Foundation Academy Fellow with the Russia-Eurasia Programme at Chatham House in London and now serve as an Associate Fellow of the Leadership Academy. Previously, I was in Johannesburg as news editor of The Continent, the digital pan-African newsweekly designed to be read and shared on messaging apps.
My writing has appeared in the Guardian, CNN, Mail & Guardian, Vice, Foreign Policy, Al-Jazeera and elsewhere. I have worked as a reporting fellow at Rest of World and managing editor at TechCabal.

My feature "Gone Phishing" about an entrepreneur who graced the cover of Forbes as part of the magazine's vaunted "30 under 30" list before being uncovered as a scammer was named in Longform's "Best of 2020" list. And I was nominated for the Journalism Prize at the The Future Awards Africa in the same year. I have provided oral evidence at the UK Parliament's Foreign Affairs Committee. I moderate panels at summits and appear regularly on television, radio and podcasts around the world to provide analysis.

I have an MA in Journalism and Media Studies (Konrad Adenauer Stiftung Scholar) from the University of the Witwatersrand.
I support Arsenal, re-watch Seinfeld, wear shorts as much as the weather permits, and watch the British reality TV show, Dinner Date.
Photo: © Em Fitzgerald for FT Live/London, October 2023.